03/22/2018
NRD Capital Establishes the "NRD Foundation," Supports Franchised Water Solution
ATLANTA, March 22, 2018 /PRNewswire/ — In honor of World Water Day, NRD Capital, LLC ("NRD"), an Atlanta-based private equity firm specializing in franchised and multi-location business investments, announces its first philanthropic pledge through the NRD Foundation ("the NRDF"). The first recipient is Jibu, a Kenyan-based social enterprise working to ensure access to basic human needs, with water as its anchor product.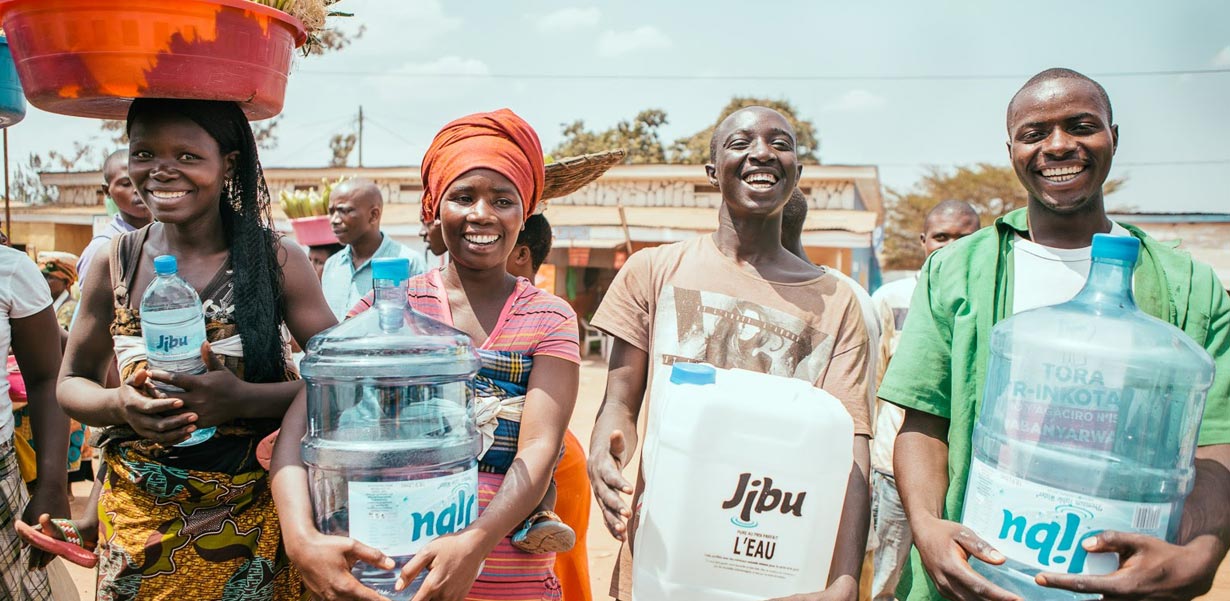 Founded in late 2017, the NRDF was inspired by Aziz Hashim, managing partner at NRD, and his other founding partners. Rooted in two of the firm's core values – generosity and mentorship – the Foundation leverages NRD's expertise to support entrepreneurs and catalysts for job growth around the globe. The Foundation will have an initial focus on Africa, where Hashim and his partners have experience investing in various brands and other ventures – including South Africa-based Mike's Kitchen, which is currently in NRD's portfolio.
"Launching the NRD Foundation is merely the institutionalization of an activity which has existed since I started my career. Helping others improve their quality of life is a core ethic," said Hashim. "Through the NRD Foundation, we will support organizations like Jibu with the same high-level financial and operational support we bring to our equity investments. By utilizing a franchise model to bring water and basic resources to underserved populations, Jibu is a natural fit for our first investment as a Foundation."
Jibu, the NRDF's first recipient organization, pioneers a powerful new model that capitalizes and equips entrepreneurs in emerging communities to own businesses that ensure access to basic human necessities. Water is its anchor product. Jibu has scaled a network of locally owned, financially independent and self-sustaining franchises that provide safe drinking water to their communities. These franchises also offer life-changing training and employment. The company currently has more than 200 franchises across Kenya, Rwanda, Tanzania, Uganda and Zimbabwe.
"NRD Capital and the NRD Foundation are passionate about creating opportunities through franchising and recognize the positive impact that social enterprises like Jibu can have in emerging regions," said Galen Welsch, co-founder and chief executive officer of Jibu. "We are thankful for the NRD Foundation's support and for the opportunity to work with a team that is so naturally aligned with our values and vision."
About NRD Capital Management, LLC
NRD Capital Management, LLC, founded by Aziz Hashim, invests in brands that offer superior products/services and compelling unit-level economics to help them strategically grow through the power of franchising. The fund invests in small to medium-sized franchisors, infusing capital and applying operating expertise to domestic and international brands. Through its international philanthropic arm, the NRD Foundation, the firm supports both for-profit and non-profit organizations that create entrepreneurs and financial independence around the world. For more information, please visit www.nrdcapital.com.
Contact: