04/08/2022
Nrd Foundation's "Tokens For Relief" Initiative Announces Collaboration With Cricket Player JP Duminy
ATLANTA, GA - April 8, 2022 - Following the launch of The NRD Foundation's "Tokens For Relief" blockchain-based fundraising program for Ukranians, the program has announced a milestone, partnership with South African Cricket Star JP Duminy.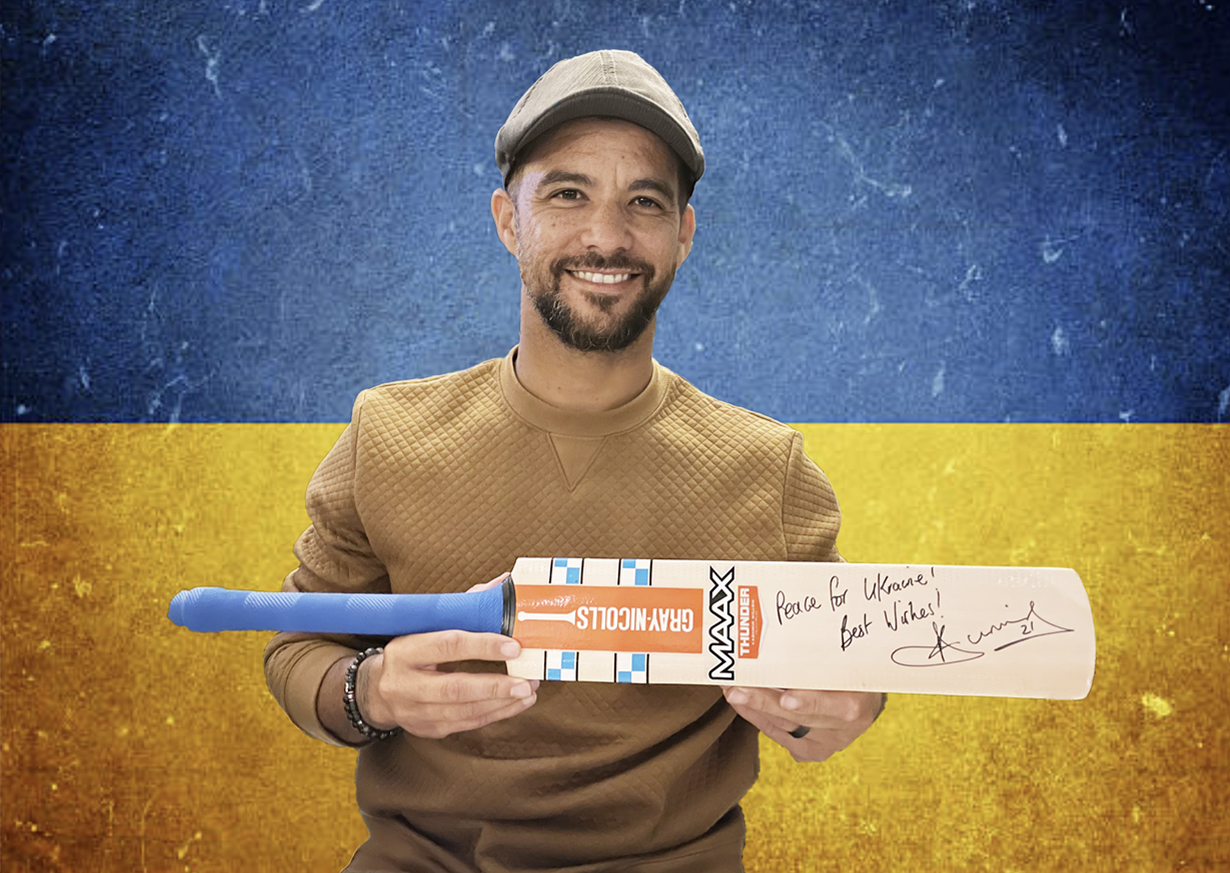 The new NFT drop in collaboration with Duminy will feature an auction of a unique signed bat NFT created specifically for the Tokens for Relief initiative. The highest bidder will also receive the physical signed bat, in addition to the NFT. The auction will be live on OpenSea from Friday, Apr. 8 - Friday Apr. 15.
Additionally, UNHCR, the UN Refugee Agency, has been added as a beneficiary of the funds raised through the Tokens For Relief initiative. For the past 70 years, the UNHCR has worked to ensure that everybody has the right to seek asylum and find safe refuge, having fled violence, persecution, war or disaster at home.
Tokens for Relief is a collection of NFTs to support Ukrainian relief efforts. Global brands, faith-based institutions, artists, athletes, individual businesses and more have all contributed NFTs to the initiative to create a truly unique collection of NFTs. Initial NFT sponsors at the program's kickoff included international artist Sónia Domingues, international photographer Pedro Moreira and Eco-Feminine, a women's empowerment organization that supports female artists.
To donate now, visit http://www.tokensforrelief.org and purchase an NFT. All assets are sold through auction or a "buy now" option. The NRD Foundation will then collect the proceeds and distribute the net proceeds to a variety of different NGOs providing humanitarian aid to Ukrainians in addition to UNHCR, including World Central Kitchen founded by world-renowned culinary icon Chef José Andrés.
"The NRD Foundation is extremely thankful to JP Duminy and his support of our Tokens for Relief initiative," said Aziz Hashim, NRD Capital Managing Partner. "And, we're thrilled to partner with UNHCR in our continued efforts to distribute as much relief as possible to families forced to flee Ukraine during this difficult time."
For cash or other contributions towards the relief effort, please contact Tokens For Relief at: donate@tokensforrelief.org.
ABOUT THE NRD FOUNDATION
Founded in 2017, the NRD Foundation (a registered Georgia Not-for-Profit Organization) was inspired by Aziz Hashim, managing partner at Atlanta-based private equity firm NRD Capital which specializes in franchised and multi-location business investments, and his other founding partners. Rooted in the firm's core values of generosity and mentorship, the Foundation leverages NRD's expertise to support entrepreneurs and philanthropic endeavors globally. The NRD Foundation's mission is to create a better quality of life for people around the world by improving access to food, clean water, education, and more.
ABOUT NRD CAPITAL MANAGEMENT, LLC
NRD Capital Management, LLC is a private equity management firm that identifies investment opportunities in companies offering superior products/services and compelling unit-level economics. By infusing capital and applying operating expertise, NRD guides its investments toward strategic growth. NRD manages investments in small to mid-sized brands (franchise and non-franchise), both domestic and international, primarily focusing on restaurants.. Through the NRD Foundation, NRD also supports non-profit and for-profit international organizations that create entrepreneurs, foster financial independence, and power academic research focused on franchise entrepreneurship. For additional information, please visit www.nrdcapital.com.